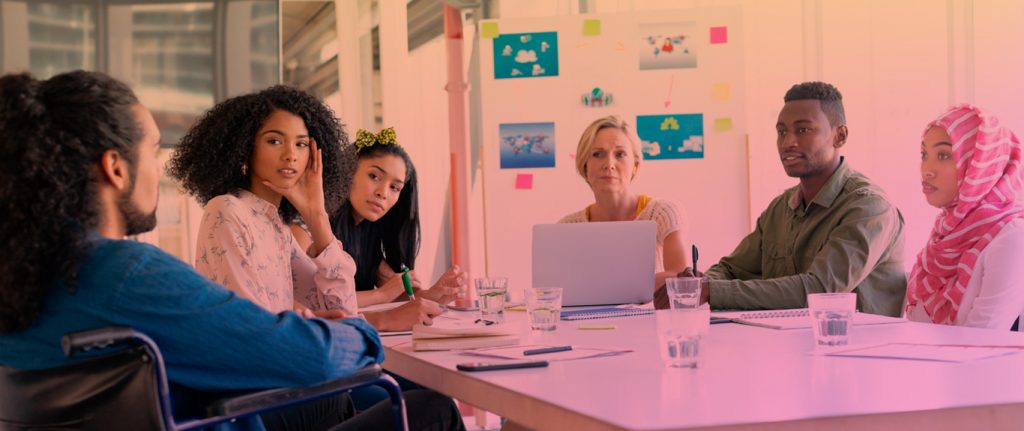 MAKING IT EASY 4 U
It couldn't be easier to set up the Leeds Credit Union Money4U payroll scheme in your workplace – and it doesn't cost a penny.
Here's how it works
Once you've signed up with Leeds Credit Union just follow these simple steps:
Your dedicated business relationship manager will work closely with you to set up and maintain your payroll scheme and handle all day-to-day enquiries.
To help your employees understand the benefits of your new scheme, we also provide you with dedicated marketing support tailored to your business.
If you'd like to give your employees an important in-work benefit with a MONEY4U scheme, why not find out more below:
Frequently asked questions
What does it cost?

The only cost involved is setting up the payroll deduction option for employees – and that will depend on the employer's payroll systems and processes. Almost every employer has various options for making deductions from pay, and all major payroll software packages support this arrangement. There is no charge from LCU to the employer for setting up an Employer Partner Scheme, and there are no charges to the employee either (other than those the employee chooses – for example interest on a loan).
Eligibility

All businesses are eligible regardless of employee numbers and size. Your business must have a registered premises within our common bond area.
Special Offers

Depending on the size of the employee base, the commitment of the employer to promoting take-up and what LCU currently has available we can tailor special offers to your organisation and your employees.
Process

You agree with LCU the process, promotion and any special offers of MONEY4U.
Payroll remains unchanged, we simply help you make the appropriate deductions and agree how often you end these to us.
You promote MONEY4U to your employees, offering the new payroll deduction option. LCU can provide dedicated marketing support.
Employees who want to join the scheme completes a membership form for LCU and a Payroll Mandate, online or at a workplace roadshow.
We let you know the deductions to be made, and you make those deductions in the next (and subsequent) pay runs
You pay one lump sum to LCU, and provide a schedule of the amounts deducted with a relevant reference number (such as employee number).
We credit payments to the members' accounts, keeping them up to date, and handles any account or deduction related queries.
Employees can request withdrawals, make loan applications, change deduction amounts by phone, by email or online, directly with LCU.