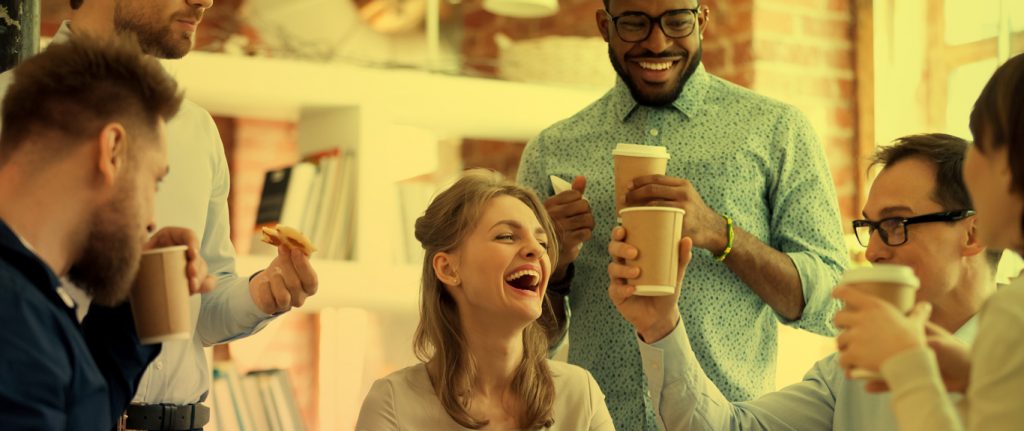 SAVING 4 A BRIGHTER FUTURE
Employees saving with a credit union via payroll are much more likely to continue regular saving, which can only help their long term financial wellbeing. By doing it directly from their salary, the money can build up over time without them noticing, giving them that important buffer or nest egg. Talk to us about how we can work with you to incentivise your employees to save at work.
In our recent Money and Pension Service survey over half of those not already saving via payroll expressed interested an interest in doing so. So the appetite is there.
See how it could all add up with
SAVINGS4U
Imagine how much employees could save if they gave up just two coffees a week and put the money into a savings account instead.
SAVINGS4U
A range of ways to save
Membership Account
Minimum balance of £1
No minimum savings per month
Instant access
Unlimited withdrawals
Regular Saver Account
Minimum balance of £20
Minimum savings of £20 per month or £5 per week
Maximum of six withdrawals per year
Loyalty Account
Minimum balance of £1000
Maximum of one withdrawal per year
Higher dividend rate than the other savings accounts
Christmas Club Account
No minimum savings per month
Build a nest egg for Christmas
Save throughout the year
Withdrawals in November and December only
Young Saver Account
Minimum balance of £1
Instant access and unlimited withdrawals per year
A great way for to encourage young family members to save and manage their money
"I would highly recommend! I've used this service for years and they have truly helped me out in my life. They encouraged me to regularly save as well as borrow and they are always on hand to help when I need them".
Natalie, LCU Member (source Feefo)
Deposits with Leeds Credit Union (LCU) are protected by the Financial Services Compensation Scheme (FSCS). Plus, savings are used to help provide ethical and affordable loans at competitive rates to other members.